About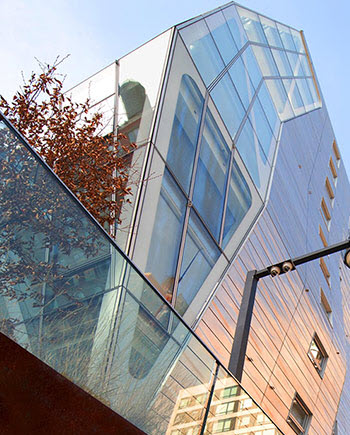 Mercer Partners' portfolio ranges from challenging conversions of historic structures to carefully designed and crafted new construction. We are vigilant about delivering value in a timely fashion by anticipating coordination issues and identifying areas of concern before they become a problem.
Our projects include luxury single-family housing, hotels, casinos, retail, office, health care, medical, multi-family residential apartments and condominiums. Our projects are either LEED certified, or are designed and built with sustainability in mind.
Mercer's projects have received acclaim in the New York Times, Architectural Digest, Vanity Fair, The Wall Street Journal, The Los Angeles Times, Bloomberg News, The Hartford Courant, The Plan and The New York Post, and have received AIA awards for excellence in architectural design.
For more information, Contact Mercer ›
Our Team
Garrett Heher, Principal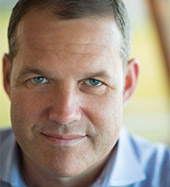 Garrett Heher is a developer and an owner's representative in acquisitions, due diligence and construction management. He has been a residential and multi-family real estate developer with a background in architecture and commercial construction management. His company, Mercer Partners, Inc., has designed and built multi-family projects in New York City and Connecticut, ranging from loft building conversions to ground-up, modernist new construction. His work has been featured in Bloomberg, Dwell Magazine, The Wall Street Journal, Vanity Fair, The New York Times, and The L.A. Times. Commercial construction projects he managed include ESPN Sports Network Corporate Headquarters, Foxwoods Casino Grand Pequot Tower, various healthcare facilities in Connecticut, and several office building portfolios in the northeast and midwest. His projects have won awards from the AIA New York Chapter, the AIA Los Angeles Chapter, the Council on Tall Buildings and Urban Habitat, the American Institute of Steel Construction, and the National Council of Structural Engineers Associations. He is on the board of the Essex Elementary School Foundation, Preservation Connecticut, and The Urban Land Institute Regional Steering Committee. He is a member of ICSC and NAOIP, and is a licensed Real Estate Salesperson in Connecticut and reciprocal states.
Don McCaughey, Investor Relations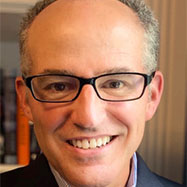 Donald McCaughey earned a BS in Business Administration with a Management Concentration from Chapman College; MBA in General Management from Pepperdine University. Don has 27 years experience in the public/private markets. During his career, he raised $5 billion in 1940 Act funds, SMA, and private placements. He was lead fundraiser for Gaston Capital IV, and a Regional Director for Eaton Vance Corporation. He serves on multiple non profit/for profit Boards and is a veteran of the United States Marine Corps.
Maura Cochran, Acquisitions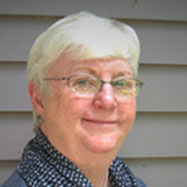 Maura Cochran founded Mercer affiliate Bartram & Cochran in 1987. She was previously with CBRE. Maura combines the research-based rigor of consulting with pragmatic implementation. She works with institutions, corporation, municipalities, lawyers, developers, investors, non-profits and families to optimize the value of their real estate assets. Her practice is relationship-oriented and her trademark is her commitment to long-term, problem solving partnerships with clients. Maura is actively involved with the Counselors of Real Estate (CRE), The Society of Industrial and Office Realtors (SIOR) and CREW, all of which provides excellent access to market information nationwide. She is a licensed broker in Connecticut. She is a Former Fellow of the Royal Institute of Charter Surveyors. Maura is a former Co-Chair of the CoreNet Connecticut Chapter, and also served on Board of Directors, Program Committee, Regional Conference, Membership. In addition to being past President of the Hartford Chapter of Commercial Investment Realtors, Maura was the 2016-2018 chair of the Greater Hartford YMCA, has served as corporator of the Hartford Art School of the University of Hartford and is a current board member of Lyme Art Association.
Harry Milne, Underwriting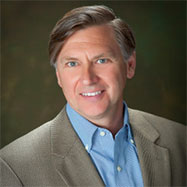 Harry Milne has been an advisor in commercial real estate and investments since 1986. Clients he has worked with include developers, pension funds, Fortune 500 companies and non-U.S. Real Estate investors. Harry's earlier career was on Wall Street at Drexel Burnham Lambert and a division of ING, managing portfolios of assets for pension funds. His experience has focused on Investment in and brokerage of Real Estate and RE Securities, as well as opportunity assessment and portfolio optimization for corporations. Other advisory services have included valuation and strategic analysis for trusts and estates, site selection and due diligence for development projects, and underwriting of both core and opportunistic commercial properties. He has provided extensive financial modeling and underwriting for corporate and development clients.
For more information, Contact Mercer ›